The Adventures of Mr Toad, Stevenage.
THE ADVENTURES OF MR TOAD,
CHIEF WEASEL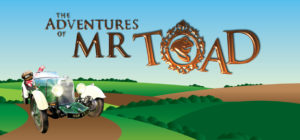 All manner of creatures come to delightful life in this musical adaptation of the classic children's book. Based on the popular book The Wind in the Willows by Kenneth Grahame, The Adventures Of Mr. Toad tells the story of a Mr. Toad and his animal friends who live a wonderful life in Toad Hall.